10th August 2018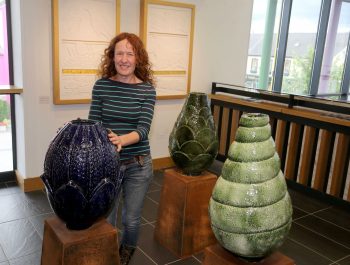 As the Crow Flies exhibition by Eleanor Wheeler is now open in our Keady & Broighter Galleries. 
Crow saw the herded mountains, steaming in the morning.
And he saw the sea
Dark-spined, with the whole earth in its coils.
(From the poem 'Crow Alights' by Ted Hughes)
Working from her studio in the Mournes, County Down, Eleanor Wheeler undertakes international public art commissions and exhibits her work regularly throughout Ireland and the UK.
Having completed a PhD in Architectural Ceramics and Public Art at Northumbria University, Eleanor has specialised in large scale sculptural works since returning to Northern Ireland. This includes commissions at The Gasworks and the Mater Hospital in Belfast and Market Square in Armagh.
In between commissions, Eleanor travels extensively on journeys across the world.  These journeys have provided a rich source of inspiration for the artist, nurturing her lifelong fascination with animals and birds and their symbolic cultural significance across countries, transcending time and place, irrespective of each region's geographical borders.
For example, each of Eleanor's 'Srinagar to Shimla' artworks represent that particular journey and her experience of encountering a particular animal along the route which became symbolic to her of the place, or its culture. The first of these works, 'Dog' tells the story of a stray dog Eleanor named PP Singh which lived in a shrine. PP Singh followed Eleanor for miles as she cycled along her route, eventually joined by two other stray dogs. Sadly, Eleanor became parted from them when cycling along a challenging descending pathway and she recalls hearing them howl for her from the top of the mountain.
Crows are renowned for being particularly intelligent yet mercenary birds, and in Eleanor's 'As the Crow Flies' series, the large metal shapes cast forbidding shadows and assume a menacing significance.
 Eleanor also explores the centuries-old Japanese art of 'kintsugi' in some of her sculpture – using gold leaf to highlight the beauty of cracks or flaws in the work, but the artist expands on this, applying gold leaf broadly on parts of her works such as 'Bird in Hand' or 'Queen' to capture a richness and potency which contrasts beautifully with the darker matt texture of the ceramics.
Echoing the stories of animals and birds captured in her 'Srinagar to Shimla', the powerful trio of the 'Queen', 'Jester' and 'Bird in the Hand' have a rich narrative quality that whispers to us that there's an interaction or relationship going on between the three figures that lies just under the surface, like pieces on a chess board.
As well as capturing story and drama, Eleanor's body of work, such as the 'Seed Pod' series, all speak of the pulse of nature and animal energies, of the primal, of the rich tapestry of life from beginnings that we all journey on, human and animal and bird.
The exhibition continues our Keady and Broighter Galleries until Friday 31st August.   
Find out more here..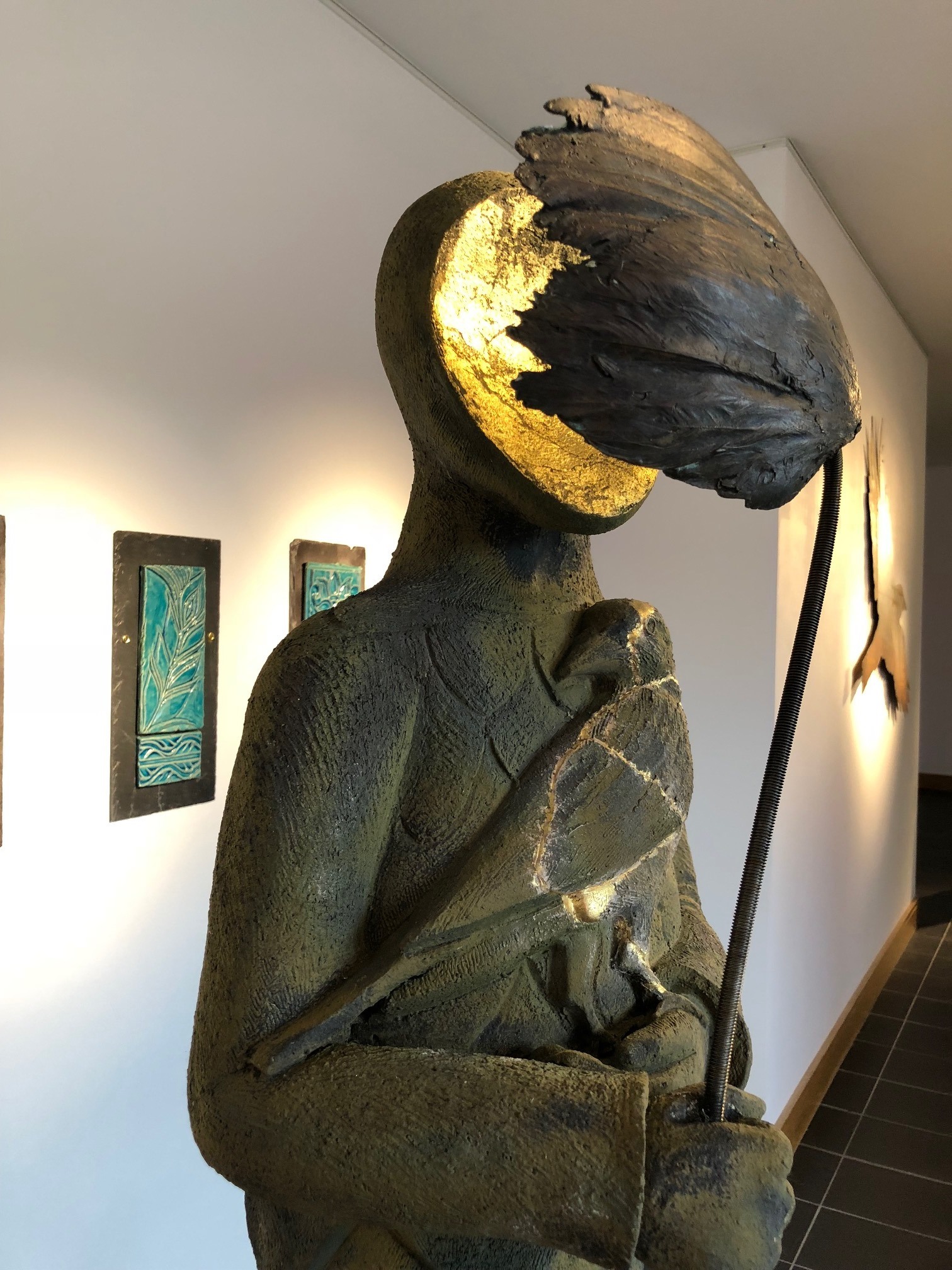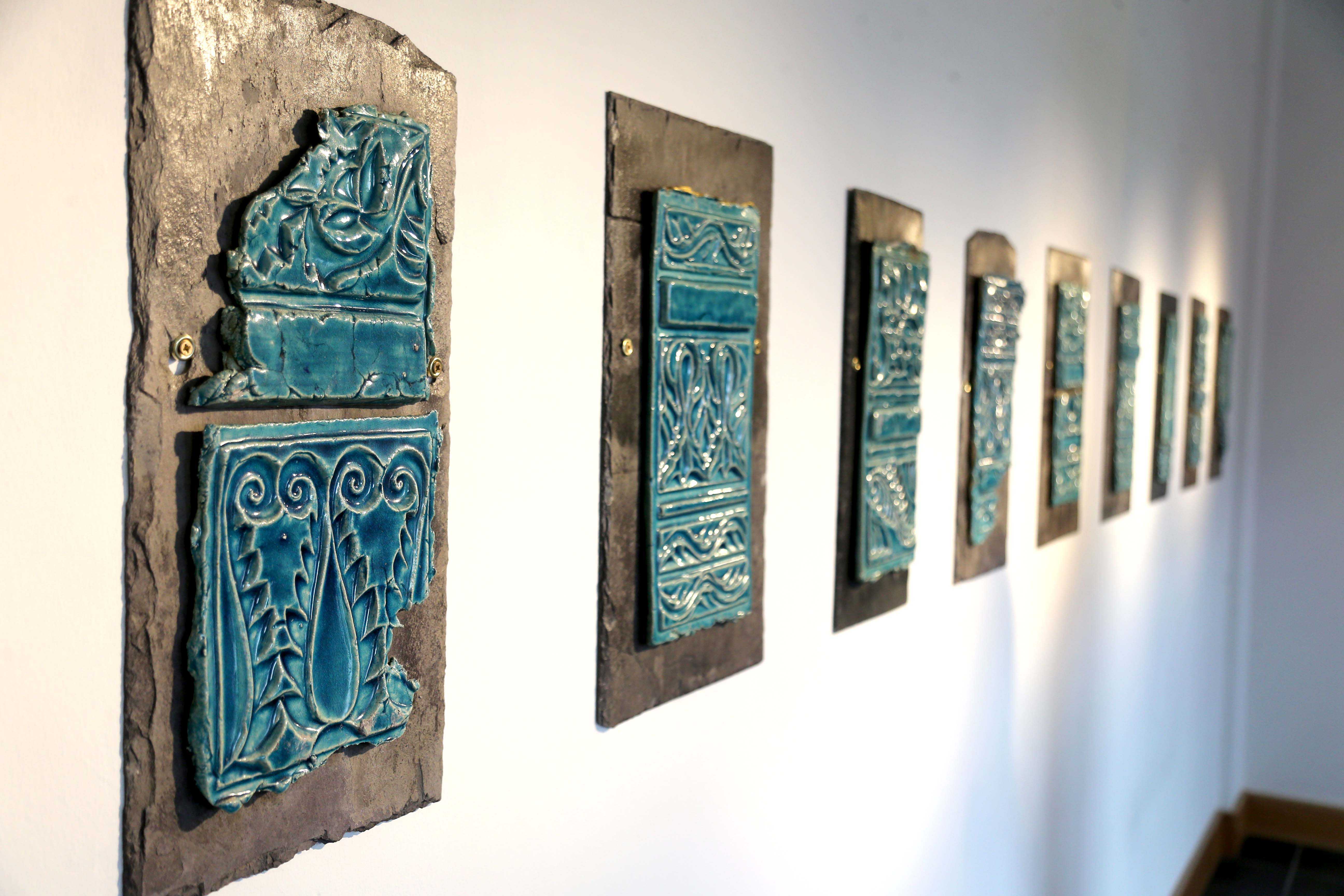 ---
Share This Story