Learning for children and young people
Makers and Movers – craft and creativity programme for children
Monday 2, Tuesday 3 and Wednesday 4 April
£12 for all three sessions
11.30am -1.30pm for 5-8 year olds
£12 for all three sessions

These workshops on the theme of families connections; the kids will explore the family bonds made from love that make happy and unique individuals. Making colourful monkey chains with paint and card collage; applying them to play games that will spark creative imagination, playful problem solving and confidence over the course of workshops. Kids are advised to wear old clothing for creative work and comfortable for movement games.
Gail Mahon is an artist and educator using creative skills and physical interaction with craft processes to develop imagination as the basis to learning and wellbeing. A graduate of the Royal College of Art and visiting lecturer at Ulster University Belfast school of Art, Gail is a new and fearless artist with new and experimental ideas.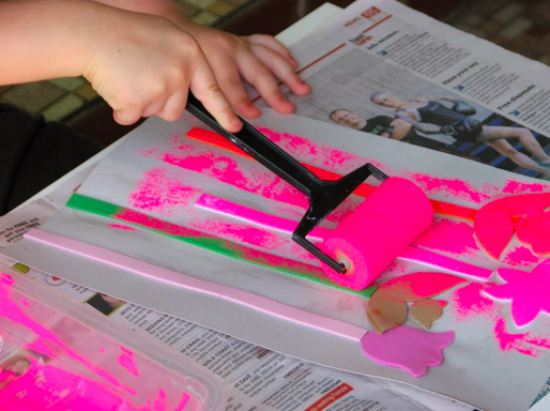 ---
A Wonderful New World - Easter Theatre Programme for children
Thursday 5, Friday 6 and Saturday 7 April
Morning 10-11.30am for 5-8 year olds
Afternoon 12.30-2.30pm for 9-12 year olds
£12 for all three sessions
This Easter take part in an adventure to create and dramatize your own unique world. As part of our fab families programme this programme will celebrate big and small families, square and round families, cousins, aunties, carers and even the pet alligator.
Led by tutor Sorcha Shanahan - actor, performer and drama facilitator, she has toured schools in Ireland, UK and USA with Theatre in Education shows, and is currently creating a new show for children based upon fairy tales. She is spending three fab days with us this Easter.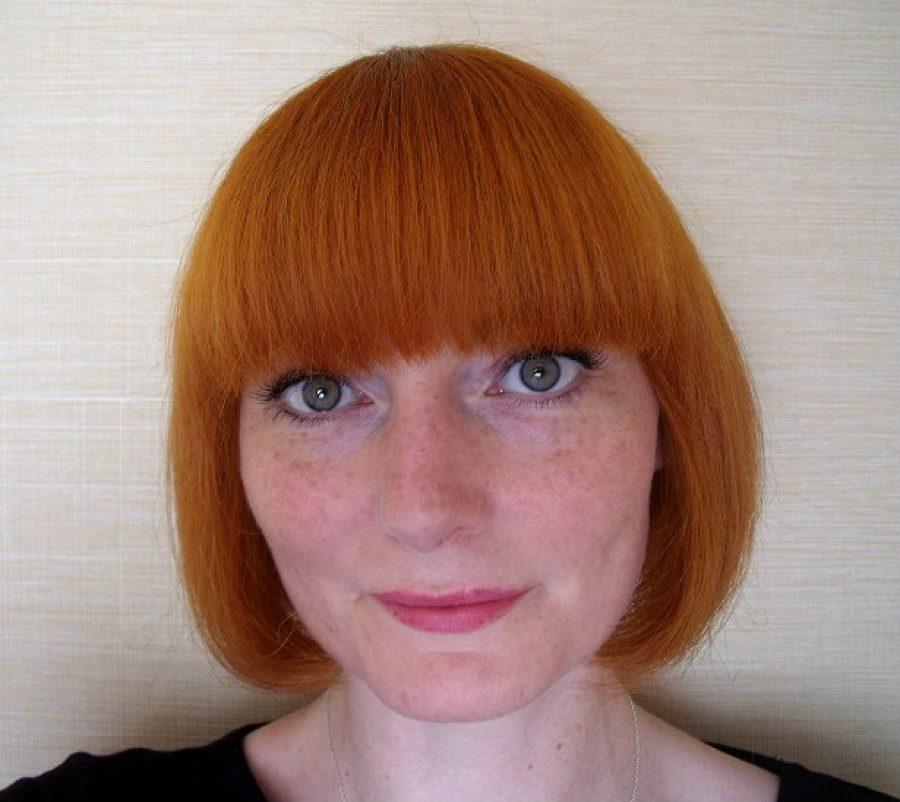 ---
Racing Animals – Student portfolio development session with artist Sara Cunningham-Bell
Friday 6 April, 10am-12.30pm
Ages 14-18 year olds, This workshop is for Art students at KS3 or 4 GCSE, A Level Portfolio development. Cost free,

Places limited to 15 students so please book your places in advance by calling us on T: 028 7776 0650. 
Artist Sara Cunningham-Bell works out of a studio on the North Coast of Ireland. Her work employs a range of mediums that respond to animal life along the coastline. This workshop will give students a hands-on experience of creating sculpture and participating in her forthcoming exhibition.
Focusing on the form of a running or galloping animal through observations and sketching and then translating it to sculpture using wire and card – cut curled and feathered. The outcome is a loose expression of movement of the animal form. 
*The created works will be exhibited as part of the forthcoming exhibition by Sara Cunningham-Bell – Move +B Still from 18 April-19 May.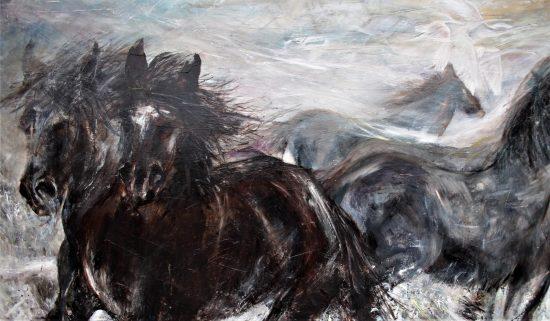 ---
Spring Has Sprung for 9+ years

Saturday 12 & 19 May, 2-4pm

Cost: £12

These fantastic workshops with Louise McLean teach your child about nature as well as being wildly creative! In the first workshop, kids will make and decorate their own specially chosen wooden birds to take home and learn to identify which birds visit their garden and how to help support them. In the second session, kids will weave their own unique hanging bird feeders for their gardens from natural materials.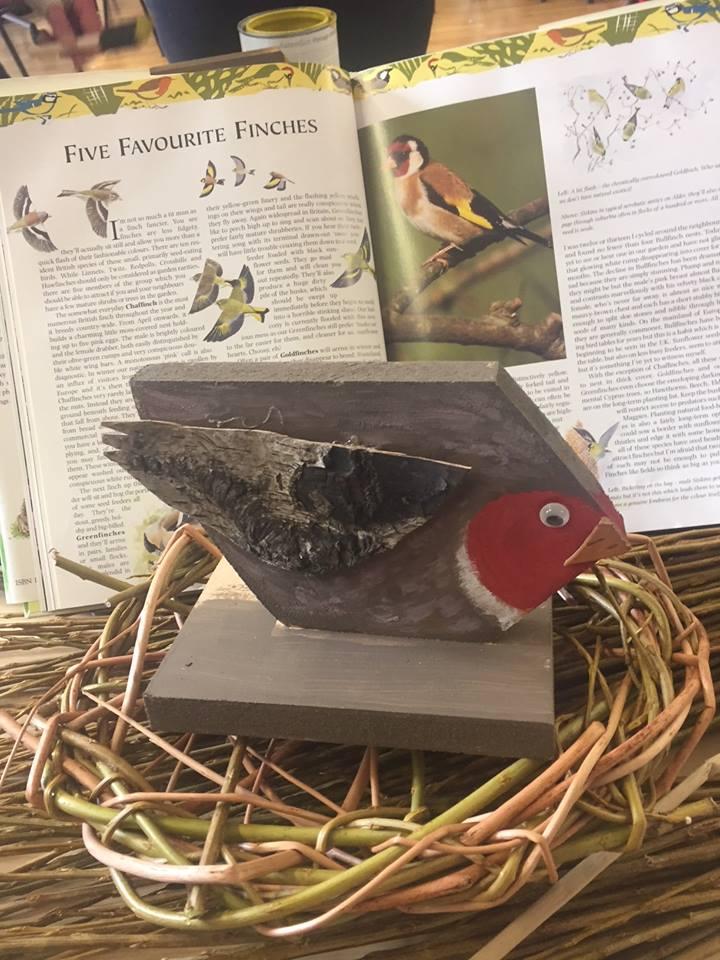 ---
Saturday Art Club for 5-7 years

Saturday 9-30 June, 1-2.30pm

Cost: £20

Join our fantastic artists in this Saturday Art Club for little ones where imagination rules and they can experiment with lots of different arts and crafts techniques to make special artwork to take home.
---
ArtSpark for 8-12 years

Saturday 9-30 June, 1-3pm

Cost: £20

Using the summer seaside and nature as inspiration, kids will make their own sculptures,
sun-catchers, magic fish and more in this 4 week course with our professional makers. 
---
Shadow Puppetry for 8-14 years

Tuesday 21, Wednesday 22 & Thursday 23August, 11am-1.30pm

Cost: £15

Learn how using light and shadow can create fabulous stories and drama to tell your tales. Inspired by the stunning puppet theatre events in our August Children's Month, these amazing workshops with Joan Alexander of Shadow Studio use story creating, character development, props and digital technology so that kids can present their own miniature puppet theatre events at the end of the final session.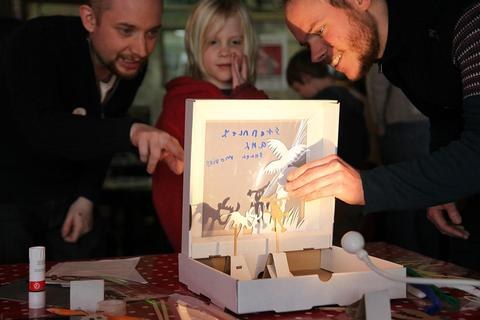 ---

Get Messy for Summertime for 5-8 years

Monday 6 to Friday 10 August, 11am-1pm daily

Cost: £5 per day or £20 for full five days


Led by Christina Smyth, each day there will be a new fun and exciting craft project and theme to allow the children's imaginations to go wild whilst also building their selfesteem, creativity, skills and confidence. An artist and registered childminder, Christina provides a fun, safe and creative environment where children can experiment freely. Wear clothes that you don't mind getting messy!
---

I'll Eat Some Breakfast then Change the World!

Monday 13 to Friday 17 August, 11am- 2pm daily

Showcase for family and friends on Friday 17 August, 2.30-3.30pm

Cost: £20 for the week

Taking inspirational lines from your favourite films, theatre and musicals, theatre graduate and drama facilitator Teresa Morrison will guide you through a theatre devising process towards a unique theatre showcase. Technical lighting will be integrated with the support of technical whizz Daryl Harkin giving those involved an insight into technical theatre also. Limited to 12 spaces. All abilities welcome.
---