A Lot Less Ordinary: Creative Writing with Anne McMaster
Thursday 25 January to 22 March
7-8pm
Cost: £40 for full 8 week course or £6 per session if attending individual sessions
If you're interested in this new and exciting course, please come along on Thursday 25 January at 6.30pm to find out more, chat to the tutor and register.
This is no ordinary creative writing programme. Join a journey of fantasy and fiction, geeks and new frontiers. The written and spoken word turns inside-out, seeking new radical voices and individuality.
This is a creative writing programme for the fearless, with gritty spilling ideas, where the crazy mechanics of expressions and thoughts are teased and refined.
Anne describes herself as 'an ex-farmer, big blonde mad hair' and has found creative inspiration in her work as a writer and theatre maker with young people, the marginalised and those with new creative energy to explore and share.
Develop your own fantasy fiction story; develop a new writing concept; delve into the dark and the light of your imagination and here you can create your work with guidance and support. The programme will work towards a Performance Snapshot Showcase through film or staging of the writing devised.
Places limited to 14.
---
---
Seminars for Creative Entrepreneurs:
Tuesday 20 to Friday 23 March
Free admission but please book your places in advance with us on 028 7776 0650 or email information@rvacc.co.uk
Fancy a little creative inspiration? This series of seminars and demonstrations from leaders in the arts and creative industries is presented alongside the Student Showcase & Craft Sale by North West Regional College.
Gail Mahon -Objects and Artifacts
Tuesday 20 March, 2-3pm
Working artist and maker of ceramic sculpture and installations, Gail will look at how we are connected to the material world around us and the effect that has upon us as both makers and consumers. Gail is also a past student of NWRC.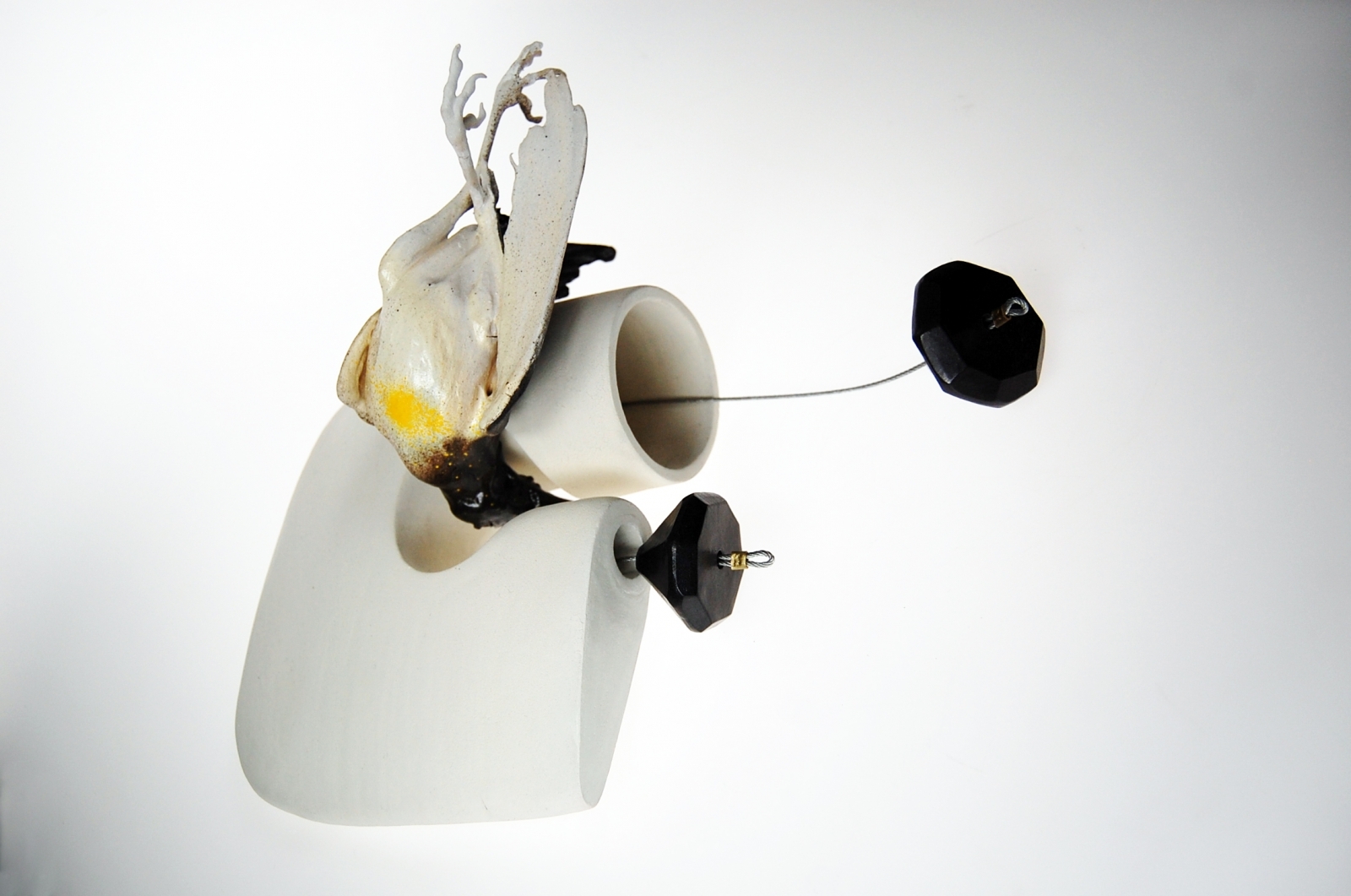 U-tube Bird by Gail Mahon

Creative and Cultural Skills: Sarah Graham & Sarah Jones
Wednesday 21 March, 2-3pm
Anyone interested in being part of the Northern Ireland's booming creative industries will find this session with Creative and Cultural Skills NI - which champions non-traditional progression routes into the creative industries workforce - invaluable.
Arts Council NI: Suzanne Lyle, Head of Visual Arts
Thursday 22 March, 2-3pm
ACNI is committed to supporting artists in their career development. This brilliant seminar explores available support and opportunities to visual artists including those whose practice involves multi-media and new technologies.
Craft NI: Jan Irwin
Friday 23 March, 11am-12noon
The sector lead body for the promotion and development of design-led contemporary craft industry in NI, Craft NI's Jan Irwin will provide specific insight into the services and training that they provide, including profiling, events and business development.
---