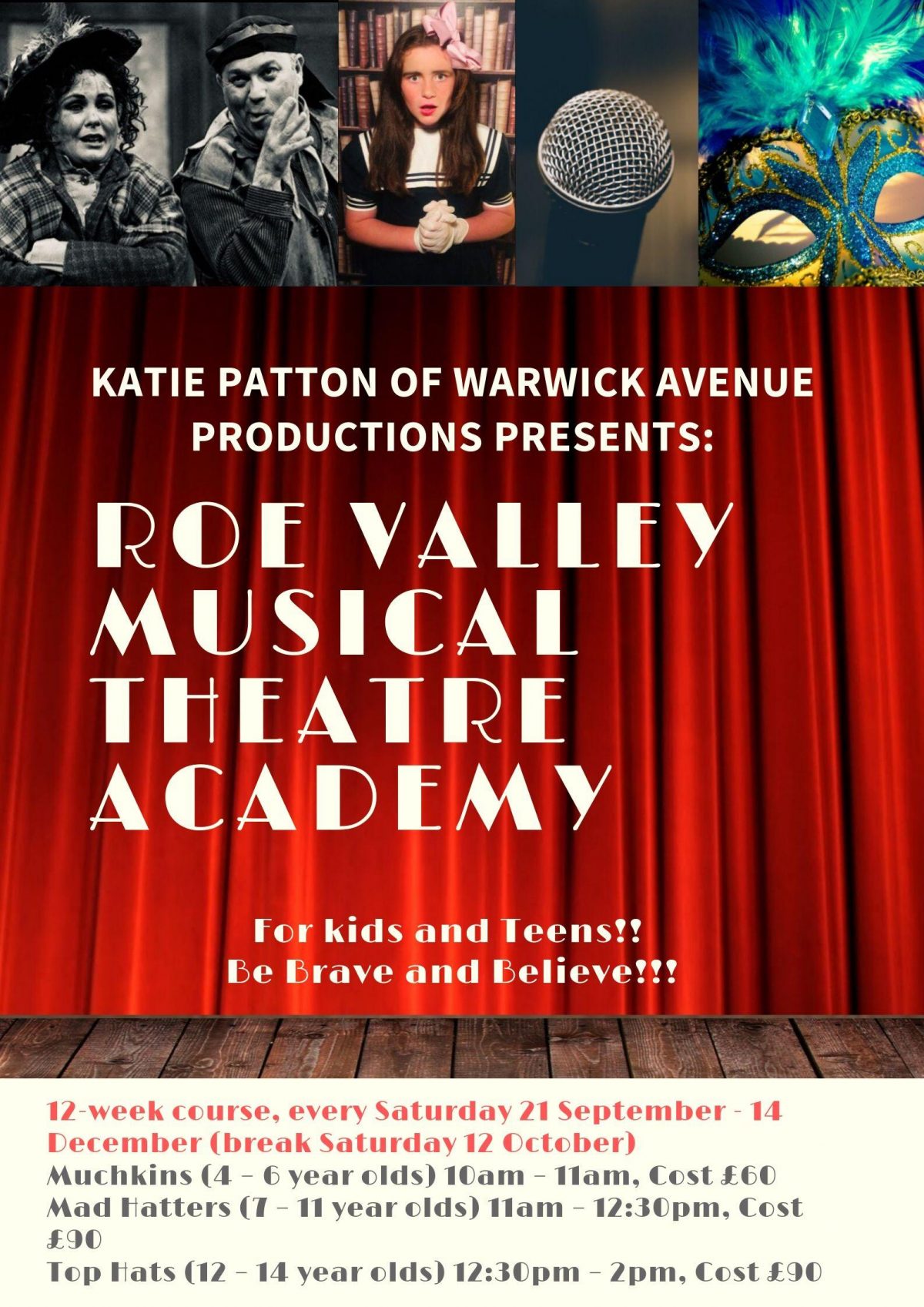 Warick Avenue Productions presents:
Roe Valley Musical Theatre Academy for kids and teens!
12-week course, every Saturday 21 September - 14 December (break Saturday 12 October)
Muchkins (4 – 6 year olds) 10am – 11am, Cost £60
Mad Hatters (7 – 11 year olds) 11am – 12:30pm, Cost £90
Top Hats (12 – 14 year olds) 12:30pm – 2pm, Cost £90
Do you love to sing, dance and act? Then be brave and believe & step into the lime light with Warick Avenues Musical Theatre Academy!
Warwick Avenue Performing Arts presents Limavady's premier Musical Theatre School for kids at Roe Valley Arts Centre. This fantastic program will offer local youth the opportunity to explore & experience the world of Musical Theatre and also offer those currently pursuing a career in the performing arts a platform to extend & develop their skills. Children & teens will be able to explore their creativity through singing, dancing and acting in a supportive environment under the guidance of Warick Avenues talented team of industry professionals. Over the 12-week program students will be working towards an end of term performance enabling them to showcase all that they have learnt and accomplished to family and friends. Dedication and commitment are key throughout the entire 12 process as working together as a company is one of our key principles!
For further information about our fantastic 12-week Musical Theatre School, or to book your child's place, please email kpattonwa@gmail.com
---
Share This Event