We run a range of workshops throughout the year - when these become available they will be listed below.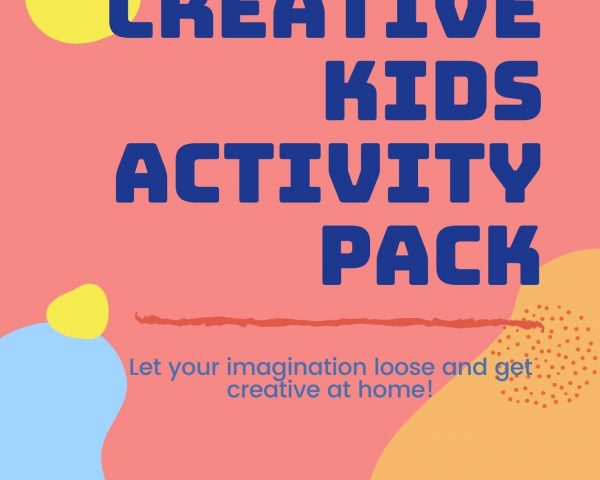 Creative Kids Activity Pack!
Get Creative at home and let your imagination loose with our Creative Kids Activity Pack! The pack has been created by different local artists with fun art activities they think you'll enjoy. You can use your activity pack alone or with your family for hours of creative fun. Simply download and print off the pack to get started.
Inside the pack you will find lots of different creative activities including:
Scratch Art
Funny Eyes Craft
Dance and Movement Activity
Peg Pals Craft
The Emperors New Clothes Colouring-in
Create your own Spring Flowers Craft
Make your own Shadow Puppets
Thank you to our wonderful artists who created the fab art ideas for the pack including, Natasha Duddy, Karen Torley and Tonya Sheina Batts!
Share your creativity with us and send in pictures of anything you make to esther.alleyne@casuewaycoastandglens.gov.uk and we'll share them on our social media pages!
---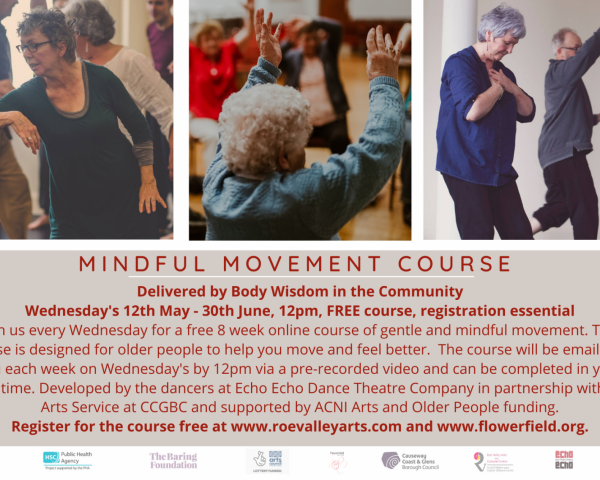 Mindful Movement Course
Delivered by Body Wisdom in the Community
Wednesday's 12th May - 30th June online, 12pm
Free course, registration essential
Join us every Wednesday for a free 8 week online course of gentle and mindful movement. This course is designed for older people to help you move better, feel better and find creativity through movement. This course had been developed, and is led by, the dancers at Echo Echo Dance Theatre Company and delivered in partnership with the Arts Service at Causeway Coast and Glens Borough Council, supported by ACNI Arts and Older People funding.
The course will cover:
Week 1 - Warming up and moving gently
Week 2 - Breathing exercises for relaxation and focus
Week 3 - Rotation in the spine
Week 4 - Curves and arches in movement
Week 5 - Movement in the spine
Week 6 - Gentle movement in the hands and arms
Week 7 - Gentle movement in the feet and legs
Week 8 - Creating phrases of movement and moving creatively
Register for free by 10th May using the link below. Every Wednesday by 12pm we will email you with a pre-recorded movement video for each week of the course. The videos will be available for the duration of the course so you can complete the course in your own time.

Although the course is designed for older people it is open to everyone and is a great way to get moving gently, be more present and take a moment of mindfulness during your week.

---
This course is supported by Arts Council Northern Ireland Arts and Older People funding with a focus on addressing loneliness and isolation through creativity and as a result we will ask you to complete a short email survey before starting the course and after finishing the course. This survey will be used as evaluation of the course's effectiveness by the Arts Council of Northern Ireland.
---