30th October 2020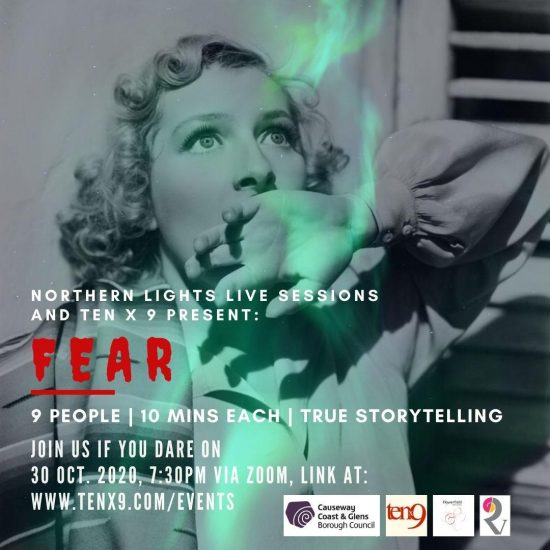 Halloween Weekend Virtual Fun!
We have plenty of virtual fun to get you in the spooky spirit this Halloween. Turn the lights down low..make sure the doors are locked...and settle down to listen to FEAR with Tenx9 tonight at 7.30pm. 9 people share their TRUE tales of fear. *gulp
To watch FEAR, simply visit http://www.tenx9.com/events/roe-valley-arts-fear/2020/8/24 click on the link at our event to register and you'll receive a zoom link by email.
Once you've got over FEAR, settle down with some treats and savour the HOLY TRINITY SESSIONS live streamed on Flowerfield Arts Centre Facebook page this Saturday 31st from 4pm...featuring fantastic North Coast music talent Natalia & Ciara, Tippin' It Up and Sorcha & Martin Meehan. They are delighted to support the SWELL Festival in Portrush with this event.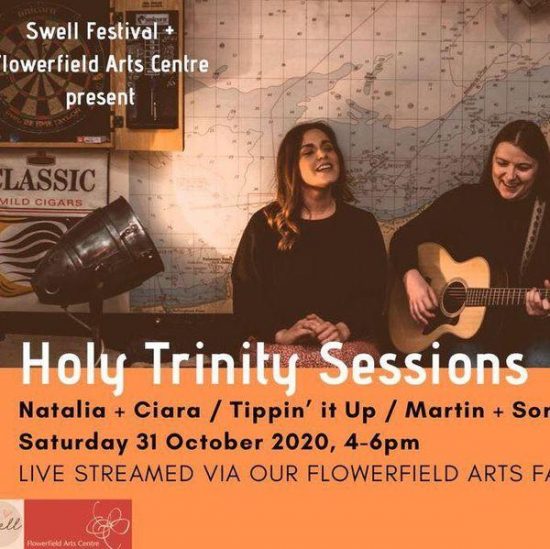 ---
Share This Story