1st July 2019
We have wonderful family workshops coming up this August!
With the launch of our beautiful new programme for July - August, we wanted to highlight some superb family workshops that we have coming up for the entire clan to get creative with.  
Our family workshops kick off with Family Circus Skills taught by In Your Space Circus Company!  Ever wanted to join the circus, this is your chance to try your hand at juggling, hula hopping and unicycling.  A great interactive workshop to introduce the family to some key circus skills and a lovely way for parents to learn alongside their children.
We also have a Family Dance Picnic led by Echo Echo Dance Theatre Company, a free workshop for the whole family to enjoy.  Dance Picnic is a great opportunity for the family to enjoy a little lunch and get moving together.  Have a go at some dancing and bond with your kids through movement games, get the entire family involved, no one is too old or too young!  Bring a blanket and a little picnic to share after the workshop is over.
All of us at Roe Valley Arts Centre are looking forward to August Children's Month and the have much more in store so be sure to check out the programme and get booked in!
To book our Family Circus Skills Workshop just click the button below.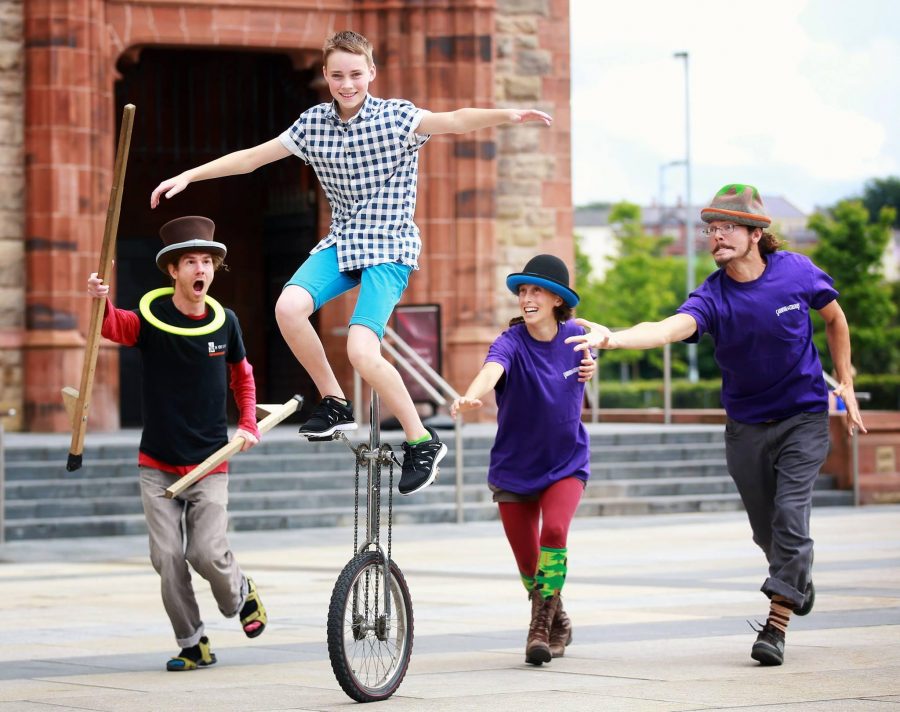 ---
Share This Story