8th March 2018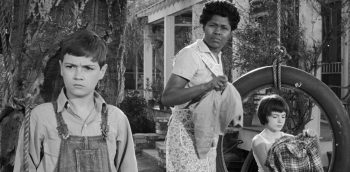 A unique presentation of one of American literature's most iconic novels is coming to Limavady this month. Book Your Chapter takes place on Wednesday 21 March!
The 31 chapters from the Harper Lee classic will be presented by people from all walks of life over a 12 hour period on Wednesday 21st March right here at the Roe Valley Arts and Cultural Centre.
Work on the 'Book Your Chapter!' initiative began earlier this year with a call for performers which resulted in an overwhelming response from members of the community, arts organisations and individuals. Aged from 8 - 78, students, the unemployed, professionals, retirees, carers and grandads will take to the stage to show their love for the novel.
Groups taking part include Limavady Reading Group, Big Telly Theatre Company, Kabosh Theatre Company, Spark Opera, The Makeyuppers, D'sign Deaf Arts Group, Thornhill College, Coleraine College, and The Helen O' Grady Drama Academy.
Looking ahead to the event, the Mayor of Causeway Coast and Glens Borough Council Councillor Joan Baird OBE said: "This unique concept has really captured the imagination and we are looking forward to welcoming all our participants on March 21st for this very exciting multicultural and multi-art form event."
Highlights will include Atticus' final summation in defence of Tom Robinson performed by prominent Limavady solicitor Peter Jack and interactive theatre from circus performer and actor Gweneth Doherty. Gaelcholáiste Dhoire will dramatise a chapter through Irish while D'sign will use sign-language. Individual readers include poetic performer Niall Ó Maoinín, South African poet Nandi Joel and Simone Coetse who will use a chapter to express personal experience of apartheid in South Africa with her daughter. Donegal duo Great White Lies will use music and animation, Beyond Skin will present a chapter in Spanish with musical accompaniment and songwriter Rachel Mc Cabe will create a bespoke musical interpretation.
Myra Zepf, Children's Writing Fellow for Northern Ireland, said: "This is a truly unique project and one which challenges us out of a passive reading of a classic. Instead, we are invited to interpret, to respond and to take our rightful place as readers - as intellectual collaborators with the author."
Book your FREE ticket for one of the six two-hour sessions by calling us on 028 777 606 50. The novel will be told chronologically starting with chapter one at 9am and ending at 9.30pm with the closing chapter.
Download our event booklet with details of all the readers below... 
---
Share This Story