20th February 2020
Arts and Older People Music and Dance Day!
We were delighted to partner to deliver an Arts and Older People Dance and Music Day at Roe Valley Arts and Cultural Centre yesterday! It was a great day with music, memories and dance. We had the Over The Hill Music Collective providing some tunes for us, plus Echo Echo Dance Theatre were showing us some funky moves too!! The project was funded by the Arts Council NI in partnership with the Golden Thread Gallery!
We love partnering with community groups and organisations to deliver arts projects here at Roe Valley Arts and Cultural Centre, so if you are interested in partnering on a project just call us on 02877760650 or email esther.alleyne@causewaycoastandglens.gov.uk to have a chat with us.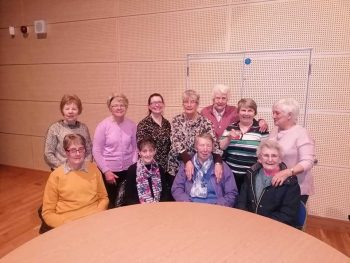 ---
Share This Story