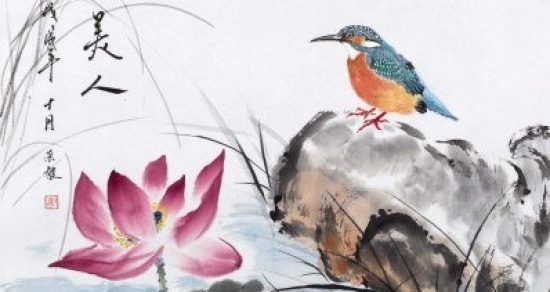 A Brush with Nature
Rong-Gen Yin
1 July-28 September
Originally from Shanghai, Rong-Gen Yin began painting in the traditional Chinese style in the 1970s. Since moving to Northern Ireland in 2003, he continues to paint and teach Chinese painting techniques. His work combines both the Gongbi (where intricate brushtrokes form detailed coloured landscapes) and Xieyi (much looser using bold strokes and watercolour wash) styles and our Museum Services colleagues are delighted to present this exhibition of his stunning watercolours in our ground floor Ritter Gallery.

Exhibition Launch with painting demonstration:
Tuesday 2 July, 11am. Refreshments provided - all welcome. 
FREE Chinese Painting Workshops: 
Monday 12 August, 11am-1pm & 2-4pm