Thursday 11 February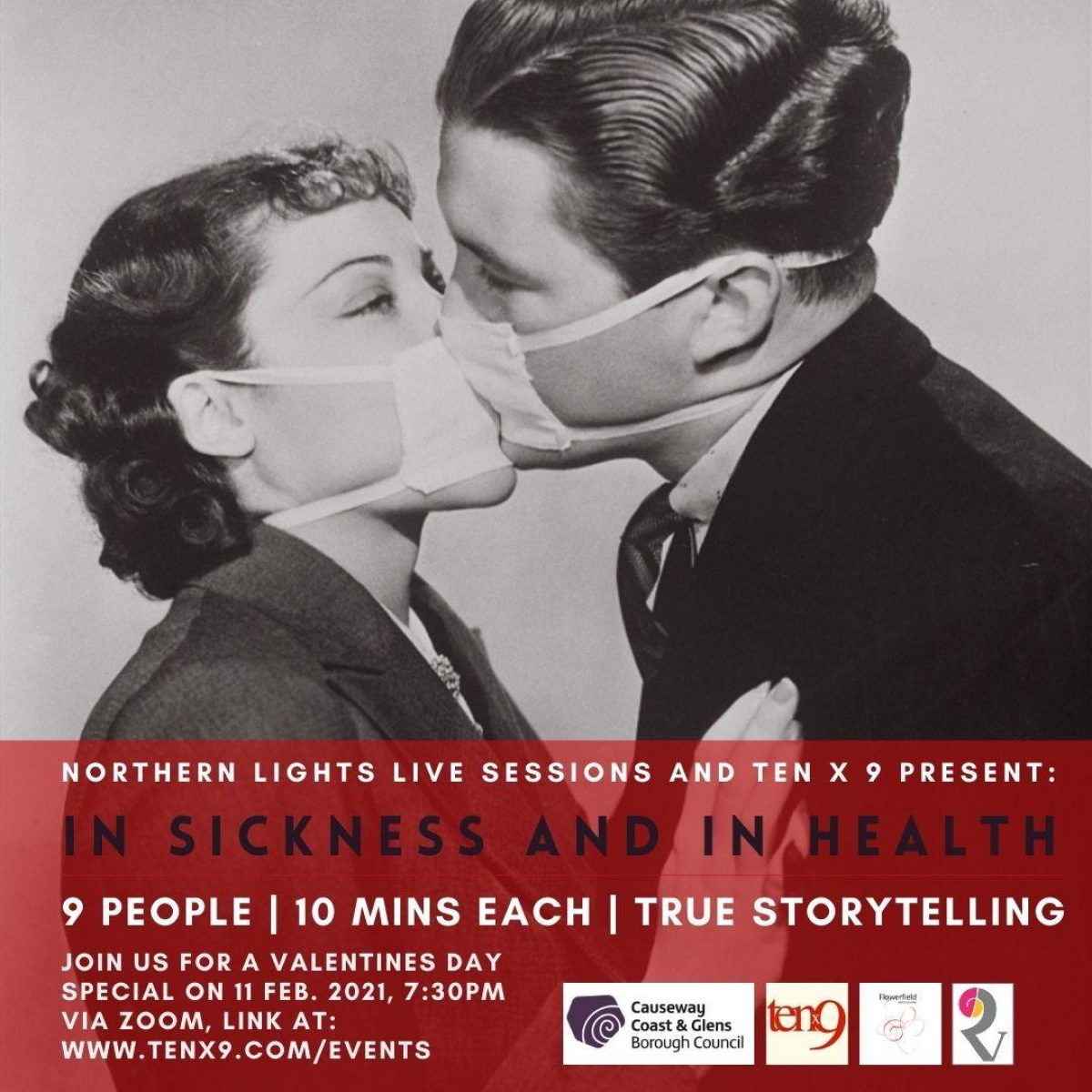 Join us for a Valentines Day storytelling special!
The Northern Lights Sessions and Tenx9 presents: In Sickness and In Health
Thursday 11 February via Zoom
7:30pm - 9:30pm
FREE EVENT
Join us for a special evening with the renowned storytelling event, Tenx9. Tenx9 is a night for ordinary people to tell true stories of their life. With Valentine's Day ahead and all of us in the grip of the pandemic, we've nine true stories about sickness & health - a phrase uttered by many couples embarking on life together.
You can register for the event and get your Zoom link here! This is a free event but it is essential that you register to be able to attend.
If you have a story to tell about "In Sickness and In Health" you can submit your story at www.tenx9.com/submissions.
---
This project is receiving financial support through Council's Good Relations Programme. The purpose of the event / activity is to bring people together, using creative arts as a method of connecting people from different community and cultural backgrounds using shared spaces (whether online or in a specific location) so that we can build positive relations using the medium of the creative arts.

---
Share This Event