1st August 2018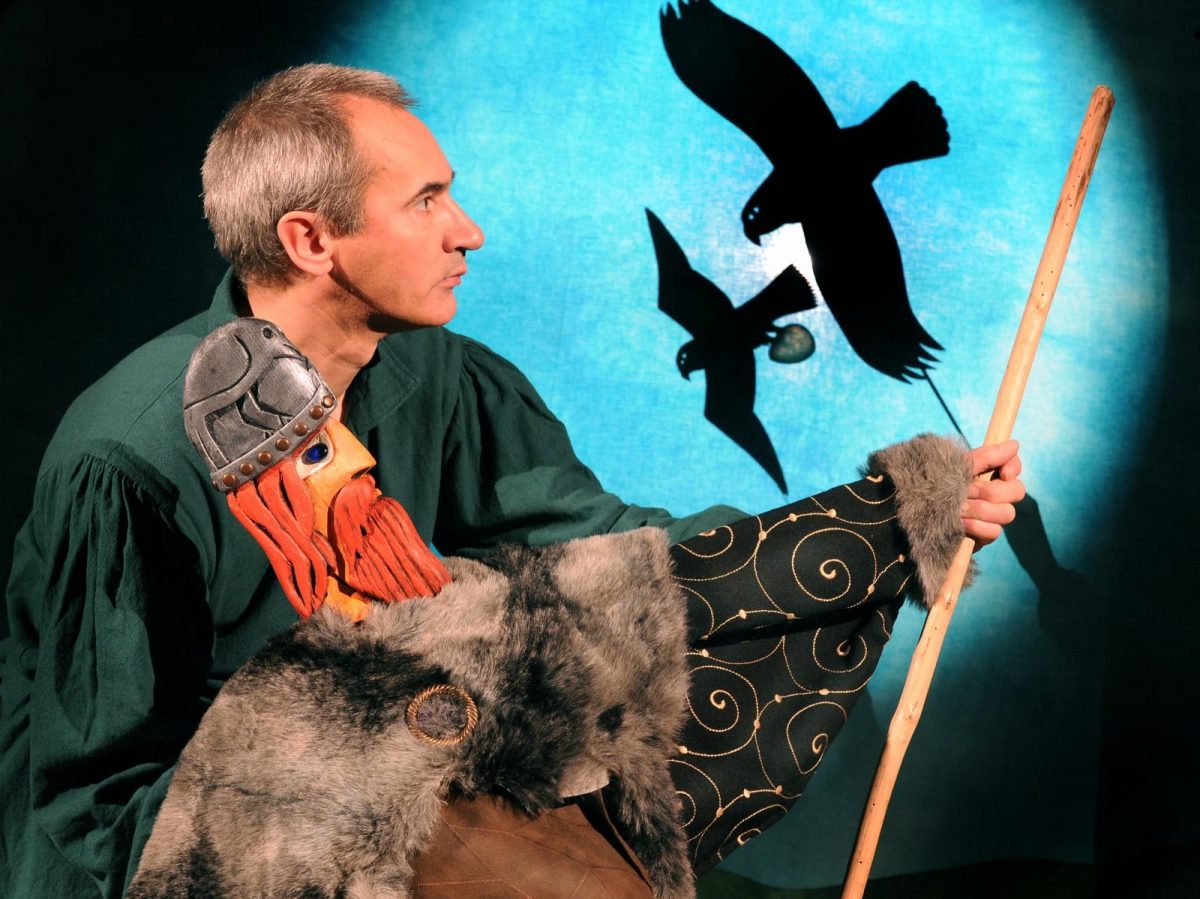 Enchanting family theatre transporting you to the age of the Vikings!
Clydebuilt Theatre present
Myths of the Vikings
Wednesday 1 August, 12noon
Tickets: £5

A powerful and beautifully crafted production from one of Scotland's leading puppet companies -Director, Puppet Animation Festival


We are delighted to welcome back the enchanting Clydebuilt Theatre to launch our annual August Children's Month. 'In the Beginning there was only ice and fire – with the great emptiness of Ginnungagap in between.'… So begins the creation of the world of the Norsemen.


Gather around once more and hear stories of Odin, the King of the Gods, Thor and his mighty hammer and Loki, the shape changer, adventurer and mischief maker. Battle 'Frost Giants', dodge magical beasts and feel the thrill of storytelling, just as the
children of the Norse once did.

Using magical lighting, sound and their imaginative and skilled storytelling, Clydebuilt will transport children and audience members back in time to the age of the Vikings.


*Suitable for ages 6+ years. Duration 1 hour
---
Share This Event