23rd October 2021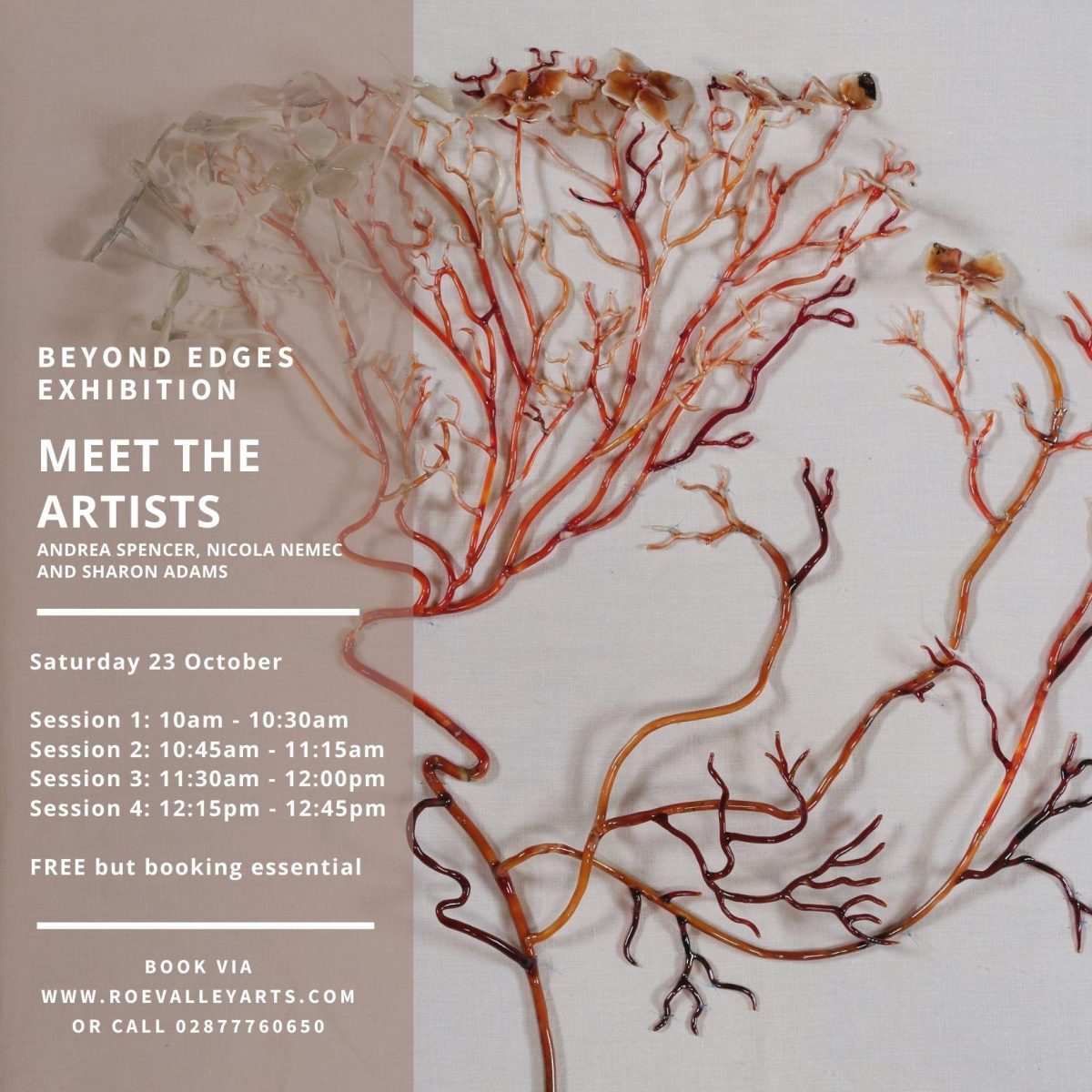 Buy Now
Meet the artists of Beyond Edges
Beyond Edges - Meet the Artists
Saturday 23rd October
4 sessions available
Session 1: 10am - 10:30am
Session 2: 10:45 - 11:15am
Session 3: 11:30am - 12:00pm
Session 4: 12:15pm - 12:45pm
FREE but booking essential
Join the artists of Beyond Edges, Andrea Spencer, Nicola Nemec and Sharon Adams, for a meet the artist event where the artists will give an exhibition tour and talk in depth about their work.
Beyond Edges presents the work of three women artists living and working in North Antrim, an area of open hills and dramatic coastlines perched at the northern edge of Ireland. Each of the three artists responds to the landscape through different materials – glass (Andrea Spencer); paint (Nicola Nemec); wood and metal (Sharon Adams).
This self-generated collaboration emerges from their common interest in lines and edges; seen and unseen; natural and manmade. Beyond Edges therefore explores where and how the edges of their practices meet and provides a space for their respective approaches to be explored together.
Book via eventbrite here.
---
To help us keep you and our team safe, please adhere to the following Covid Safety measures:
*Please provide your track and trace information at reception before attending the class.
*Max 8 participants in the gallery space.
*Please wear a mask for the duration of your visit.
The artists will be wearing either a facemask/visor and hand sanitiser stations will be provided.
*Your details may be passed on to the Public Health Agency if requested to aid their track & Trace.*
---
Share This Event