3 hours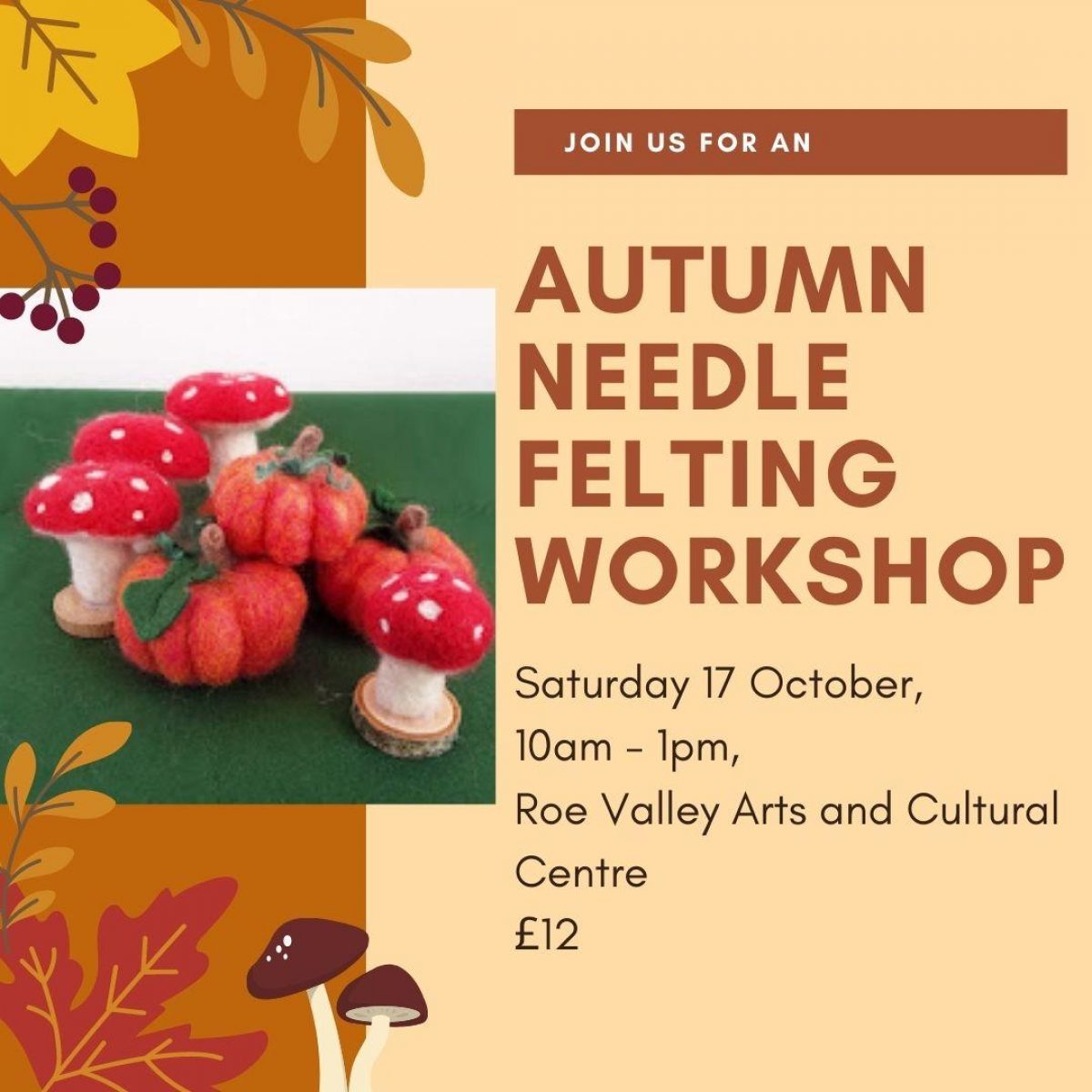 Buy Now
Join us for a morning of Needle Felting!
Saturday 17 October
10am - 1pm
Cost £12
Join us for a morning of Needle felting in newly re-opened Roe Valley Arts and Cultural Centre. Enjoy a relaxing few hours of crafting in a small and friendly group, observing social distancing, led by Carolyn Faith of Woolly Wild Folk. This workshop will introduce you to the skills of needle-felting, learn how to sculpt a form from carded wool, blend and apply the top coat, add details and shape to your woollen models, whilst creating some unique, handmade Autumn decorations.
All materials will be provided for you and set up at your own personal workspace on arrival. Please bring a mask to wear whilst moving through the communal areas of the building and use the hand sanitising stations provided. Once seated in your workshop and socially distanced from your group you may remove your mask for the duration on the workshop. We look forward to welcoming you back to Roe Valley Arts and Cultural Centre this Autumn!
This project is receiving financial support through Council's Good Relations Programme. The purpose of the event / activity is to bring people together, using creative arts as a method of connecting people from different community and cultural backgrounds using shared spaces (whether online or in a specific location) so that we can build positive relations using the medium of the creative arts.
Suitable for ages 16+
---
Share This Event