Thursday 15 March-Friday 16 March
No two families are the same and to celebrate and engage families of all kinds, we are excited to introduce this new programme. Fab Families will engage teachers, children, young people, carers, grandparents, single parents, families dealing with disability and many more.
This pilot programme runs from 15-16 March and launches with Cahoots NI's amazing production Penguins on 15 March which will enthral adults and children alike.
If you have an idea for our Fab Families Programme, get in touch with Edel Murphy, Arts & Cultural Facilities Officer on Tel: 028 7776 0650 or email: edel.murphy@rvacc.co.uk
---
Learning from the Penguins
with Steve Ball and Cahoots NI
Friday 16 March, 12.30-1.30pm
Admission free but booking is essential
Suitable for ages 16+ / Places limited to 20
Inspired by Cahoots NI's Penguins production, this educational workshop is hosted by Steve Ball, Associate Director at the Birmingham Repertory Theatre and founding Artistic Director of Language Alive and Catalyst Theatre in Health Education.
Aimed at teachers, youth facilitators, arts facilitators, carers and others who support young people, together participants will explore how arts and creativity can be used to powerfully impact learning environments through discussion and using creative tools to explore pupil relationships with family and friends; responsibilities for self and others; similarities and differences between groups of people.
This session will support a range of curriculum areas at Foundation Stage including Personal Development and Mutual Understanding themes.
A learning pack will also be provided to those who attend.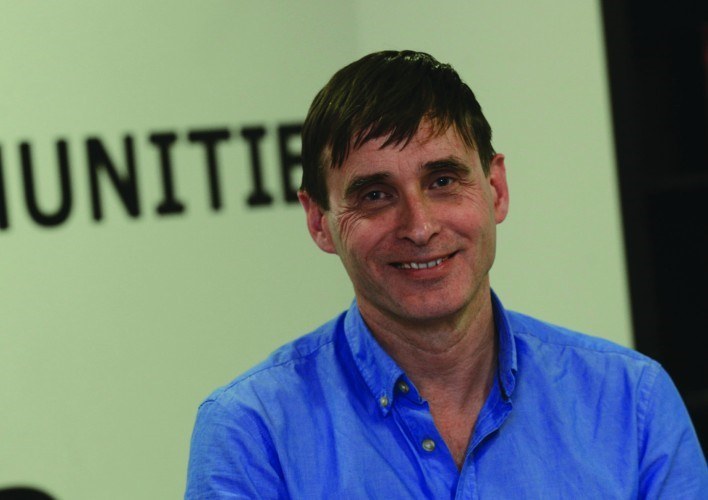 ---
Diverse Families Session
with Grainne Gibson of Here NI
Friday 16 March, 3.30-4.30pm
Whether you're a professional, an arts facilitator, a youth worker or a parent, this session is designed to empower you to support diversity within families where you meet it, within your work or home.
Provided by Here NI Family Worker Grainne Gibson, definitions of family will be explored, including attitudes towards diverse families, challenges for individuals and organisations; information on changes to adoption legislation for same-sex couples; the use of appropriate language and barriers to inclusion.
Inspirational examples on what you, as individuals and organisations, can do to welcome and celebrate diversity within families will be provided.
An information pack based on the session will be provided to all those who attend.
*Our Funky Family Portrait Workshop takes place at the same time for attendees to register their children if necessary.