22nd September 2017
We are delighted to welcome Shauna McNeilly on board as Community Arts Engagement Officer.
Just started in July, Shauna will be developing activities programmes within both Flowerfield Arts Centre and our sister venue the Roe Valley Arts & Cultural Centre to encourage community engagement, whilst also developing and delivering community arts outreach projects across the new borough.
Shauna comes to us with fantastic experience across the cultural sector, from programming to funding awards. From 2014 to 2016 she was European Engagement Officer based at the Arts Council of Northern Ireland, where she established and managed both the Creative Europe Culture and MEDIA Desks for Northern Ireland. Having completed her Theatre Studies degree at University of Ulster in 1997, Shauna began her arts career in Dublin with roles at The Gate Theatre, The Olympia Theatre and the Royal Irish Academy of Music. She went on to work at Derry's Nerve Centre, Foyle Film Festival, Glasgowbury Music Festival, Channel4TalentNI, Strule Arts Centre, Millennium Forum, and in freelance roles, delivering roles in marketing, funding, arts education, audience development, producing, event management and programming. She has extensive project management experience and has produced events with international artists as one of the Cultural Programmers for the inaugural UK City of Culture 2013. She is passionate about developing ideas into projects and skill-sharing through multi-partner working. 
You can contact Shauna via email Shauna.McNeilly@causewaycoastandglens.gov.uk or Tel: 028 7083 1400.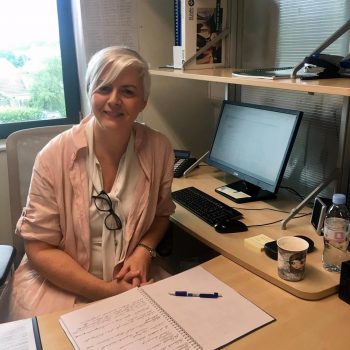 ---
Share This Story