20th February 2018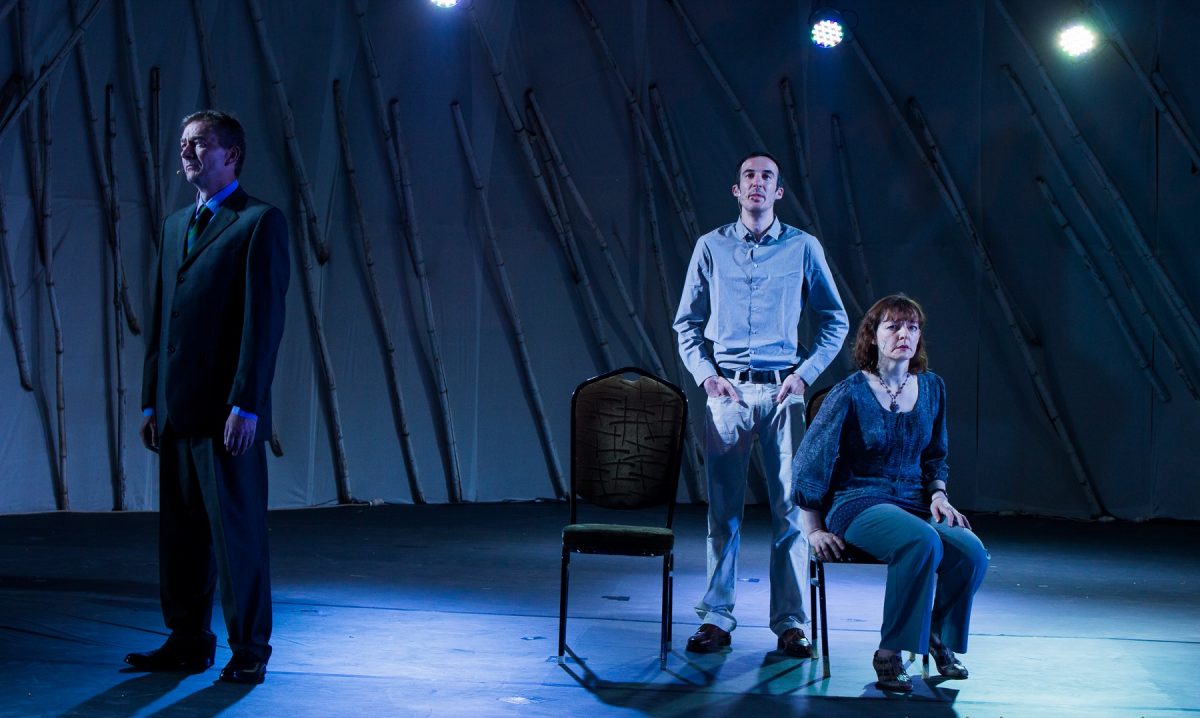 A riveting production and talk exploring local themes relating to the legacy of the conflict here
12noon
Admission free but please book your seats in advance by calling us on Tel: 028 7776 0650
Elizabeth walks into a Sinn Fein constituency office seeking assistance regarding anti-social behaviour in her area. Frank takes her details and promises to look at it. He later leans that she is the widow of an RUC man killed by the IRA and is warned to tread carefully.
This brief encounter poses challenges for personal preconceptions and beliefs, straining family and political loyalties.
Those You Pass On The Street explores the complexities of dealing with the legacy of conflict, especially when that conflict is localised and personal. It contrasts party political positioning with individual needs. It challenges the view that any mechanism for dealing with the past is simply about 'whose side gets what'.
*A post-show talk will be facilitated by Kabosh Theatre's Artistic Director Paula McFetridge - all welcome.
*NI Schools Curriculum Areas: Local and Global
---
Share This Event